Suzanne Boothby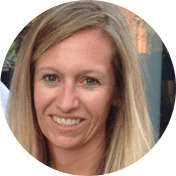 Always active, Suzanne Boothby became addicted to the boot camp style of fitness class in 2007 after the birth of her third child. She is a lifelong skier, swimmer, biker and runner. In recent years, she has run two half marathons, several 10-milers and has really enjoyed participating in Ragnar team races. Suzanne loves to challenge her clients in new and fun ways using body weight, equipment and the environment. She enjoys the social component of boot camp as much the workout itself. In her other life, she is a first grade teacher. She is an ACE Certified Group Fitness Instructor.
Michelle Donahue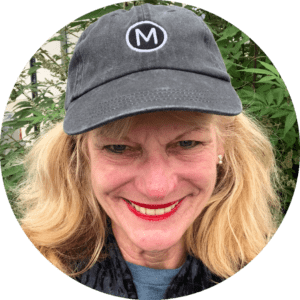 Michelle is a retired Marine Officer who has embraced fitness throughout her life and career.  Michelle started as a volunteer fitness instructor with the Christown YMCA in Phoenix, AZ in 1991, where she became certified as an ACE Group Fitness Instructor in 1993 and Personal Trainer in 1996.  As a Fitness Coordinator for a Tucson YMCA, Michelle managed an all-volunteer staff of instructors. She also taught fitness classes at Metro Fitness in Tucson, AZ; Spectrum Athletic Clubs (formerly Racquetball & Fitness) in San Antonio, TX, and Townsports International (Washington Sports Clubs), the Pentagon Athletic Center, and The Fitness Break in Washington D.C. metroplex where she currently teaches a variety of classes weekly and coaches in-home personal training and specialty fitness classes for Bounce Fitness as well.  Raising three children while pursuing her fitness passion, Michelle has tried to model the importance of lifestyle in achieving lifetime fitness and growing older gracefully. Michelle enjoys working with all ages and special populations. Michelle's advice for longevity is to keep moving and keep breathing.
Jackie Kimble
Jackie has been teaching Zumba since 2018 and absolutely loves Zumba!  The reason is simple:  Every class feels like a party!  Come party with Jackie!
Michelle Maynard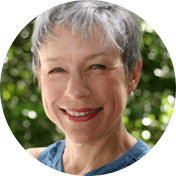 Michelle has been part of the Fitness Break team since 2002. An AFAA-certified instructor and trainer, she teaches a variety of formats including Tabata, strength training, Barre, and boot camp; Step continues to be her all time favorite. She loves working with her Fitness Break friends and is always happy to meet and motivate new members at the studio. Michelle has also offered classroom instruction and written articles regarding wellness promotion. In addition to her fitness work, Michelle is the executive director of a small non-profit, and lives in Arlington with her teenaged daughter and miniature schnauzer.
Marilyn Myers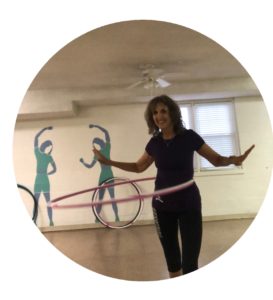 Marilyn has always been a dancer and when dance aerobics hit the fitness floor, she was sold! Certified through ACE, Marilyn teaches fitness classes for the City of Alexandria and Arlington County Departments of Recreation, manages Jacki Sorensen's Aerobic Dance Classes in Old Town, Alexandria and Chevy Chase, DC. An avid outdoors adventurer, Marilyn serves as Treasurer on the Board of Directors of Washington Women Outdoors, and is the Backpacking Committee Chair.  Marilyn and her husband operate a data destruction business in Alexandria.
Karla Overturf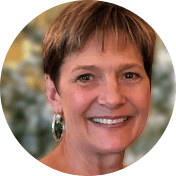 Karla has been a fitness professional since 1980. She learned to teach from Kathie Davis, co-founder of IDEA – the world's largest association for fitness professionals. Her duties at IDEA included teaching dance exercise, researching and writing for the very first issues of a newsletter for fitness pros. Since her beginning stint as an instructor Karla has taught a wide variety of exercise formats in locations all around the world – including military fitness centers, private studios, a hospital owned facility, a destination spa resort and now a church basement! She holds a group exercise and a personal training certification from ACE. She has specialty certifications in Step, Spinning, bosu and Yoga-fit and was a CEC provider in Europe when she owned her own instructor training school.
She loves working at The Fitness Break "because it's like you are working out with friends who love you. We all care about each other and you can feel it when you walk in the room."
Christina Zuniga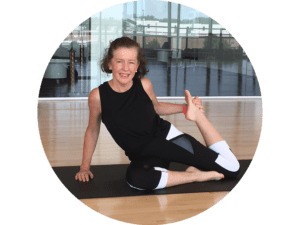 Christina Zuniga is a life-long exercise enthusiast and began her fitness instructor career in 2018 by earning her Essentrics® Instructor certification. She lives in nearby Dominion Hills and loves teaching at the Fitness Break. She also teaches Essentrics at The St. James in Springfield, Goodwin House, an over 55 community in Alexandria and for the City of Alexandria. She recently earned her ACE Group Fitness Instructor certification. Christina is a diplomatic spouse, and, over the past 23 years, she has accompanied her husband and family on assignments in Sao Paulo, Brasilia, Madrid, Havana, Lisbon and Washington.
One of her proudest fitness moments was completing the two-day, 150 mile cycling Ride to Conquer Cancer in 2014. Proceeds benefited cancer research at Johns Hopkins.
Christina and her husband have two teenage daughters.