Suzanne Boothby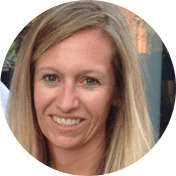 Always active, Suzanne Boothby became addicted to the boot camp style of fitness class in 2007 after the birth of her third child. She is a lifelong skier, swimmer, biker and runner. In recent years, she has run two half marathons, several 10-milers and has really enjoyed participating in Ragnar team races. Suzanne loves to challenge her clients in new and fun ways using body weight, equipment and the environment. She enjoys the social component of boot camp as much the workout itself. In her other life, she is a first grade teacher. She is an ACE Certified Group Fitness Instructor.
Melissa Martin
Michelle Maynard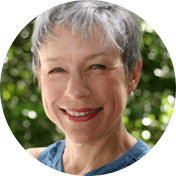 Michelle has been part of the Fitness Break team since 2002. An AFAA-certified instructor and trainer, she teaches a variety of formats including Tabatas, strength training, Barre, and bootcamp; Step continues to be her all time favorite. She loves working with her Fitness Break friends and is always happy to meet and motivate new members at the studio. Michelle has also offered classroom instruction and written articles regarding wellness promotion. In addition to her fitness work, Michelle is the executive director of a small non-profit, and lives in Arlington with her teenaged daughter and miniature schnauzer.
Marilyn Myers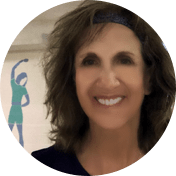 Marilyn has always been a dancer and when dance aerobics hit the fitness floor, she was sold! Certified through ACE, Marilyn teaches fitness classes for the City of Alexandria and Arlington County Departments of Recreation, manages Jacki Sorensen's Aerobic Dance and StrongStep Classes in Old Town, Alexandria and Chevy Chase, DC, and is excited to join the team at The Fitness Break. An avid outdoors adventurer, Marilyn serves as Treasurer on the Board of Directors of Washington Women Outdoors, and is the Backpacking Committee Chair. Marilyn and husband, operate a data destruction business in Alexandria and have three grown kids and three grandkids.
Karla Overturf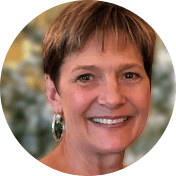 Karla has been a fitness professional since 1980. She learned to teach from Kathie Davis, co-founder of IDEA – the world's largest association for fitness professionals. Her duties at IDEA included teaching dance exercise, researching and writing for the very first issues of a newsletter for fitness pros. Since her beginning stint as an instructor Karla has taught a wide variety of exercise formats in locations all around the world – including military fitness centers, private studios, a hospital owned facility, a destination spa resort and now a church basement! She holds a group exercise and a personal training certification from ACE. She has specialty certifications in Step, Spinning, bosu and Yoga-fit and was a CEC provider in Europe when she owned her own instructor training school.
She loves working at The Fitness Break "because it's like you are working out with friends who love you. We all care about each other and you can feel it when you walk in the room."
Karla Rivera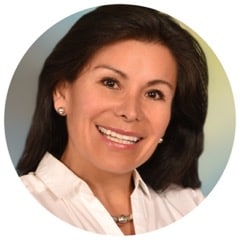 A fitness instructor for the past 8 years and originally from Bolivia, Karla's passion for fitness started while she was living in Colombia.  A big fan of dancing but not a dancer, and not so much a fan of gyms, Zumba represented the perfect combination for her – a simple, easy-to-follow cardio workout!  While she lived in Ethiopia, Karla owned a Zumba Studio and worked for Zumba Headquarters as their Marketing Agent.  Not only a licensed instructor in the original Zumba Dance format, Karla is also trained and licensed in Strong by Zumba, Zumba Toning, Zumba Gold, Zumba Sentao, Zumba Kids and Zumbini.  When she is not busy leading Zumba fitness classes and getting her clients in shape, Karla is a real estate agent and a happy mom of two wonderful boys.  Karla's motto in life is:  do what you love and love what you do and if you do it with passion and love the results, your life will always be good!  Karla's classes at The Fitness Break, Totally Fit, are a mix of techniques designed to work every part of the body while bringing a smile and a sweat to all!
Rita Semenov