Fall 2 Session starts Nov 5 and goes to Dec 22.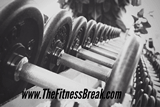 Starting November 5:  
NEW TIME: 8:30 – 9:30 AM  Saturday  –   Yoga for Everyone
NEW CLASS: 6:00 – 6:45 AM   *Thursday –   Boot Camp
We want to try this schedule on a trial basis to see if Thursday is better suited for us:
   Monday –        Christina
  Wednesday –   Suzanne
*Thursday –     Christina    *NEW
   Friday –          Suzanne
NEW: Healthy Step DROP-IN ONLY  $5.00 Cash  10 AM on Wednesday!   
NEW payment options this Session: 
 Unlimited  –  all classes.   $209
 EARLY BIRD DISCOUNT  UNLIMITED – PAY  BY NOV 10 – $190
Punch*Pass / 10  –  10 classes.  Expires 60 days from purchase.    $105
Punch*Pass /  6    –   6 classes.  Expires 90 days from purchase.     $72
 Drop in  –  $15     
 Drop in / Healthy Step – $5 cash
NEW:  Extend your Pass 30 days.  One time per Pass.   $30     
NEW:    We have been testing and will implement an electronic attendance taking system that tracks everyone's attendance.   This system will eventually replace the paper sign-in sheet.  Until then, please continue to sign in each time you attend class.  This system will also provide a means to take credit cards.  Until then, we can meet at the studio for credit card processing.  Checks and cash are accepted, as well as Paypal.me link and the Paypal link on the website.
NEW:  LATE FEES.  Like most studios, we operate on a pre-payment system.  Starting this session, late fees of $5 will apply.
 NEW:  PHOTO RELEASE.  Pictures taken at the studio are the property of The Fitness Break and may be used for promotional or commercial purposes.  A release will be available at the studio for you to agree or decline.
NEW:  INCLEMENT WEATHER POLICY.   Determining whether to cancel class due to inclement weather is always tricky.  In general, we follow Arlington County School policy for inclement weather.  At times we stray from this policy when the County's cancellation decision is based on impending weather conditions.  We get updates from Westover Church about parking lot and sidewalk shoveling status when it is icy or it snows and this also plays into any decision about cancelling class.  Your own personal safety is always your first and foremost consideration in deciding whether to attend class.
Your stuff is our hero! Help the planet and Boot Camp Instructor, Suzanne's daughter's local Girl Scout Troop! The Troop has partnered with Unique Thrift to collect soft items and small household items that will help support the Troop's Service Trip to Costa Rica. The collection deadline is November 3. Tax receipts are available. Comment below or PM if you have items to donate. Clean out your house and help Suzanne's Girl Scout Troop too!
https://www.savers.com/donate/how-your-donations-help
Feeding our Neighbors in Need – bring in canned food and non-perishable goods and place in the box in the hallway by Levine Music. The items collected are contributed to Arlington Food Assistance Center.
.                                                                                    
REFER A FRIEND PROMO:    Use the new Fitness Break business cards to refer a friend!  Write your name on the front of the card and give it to a friend who gets a free class.  Refer the most friends to The Fitness Break this Session and win a prize!  You will see the business cards on the shelf by the sign-in book.
Congrats to Michelle D for bringing in a new student with her Free class card! Thanks Michelle!  You are the Session prize winner!
                           THE FALL 2 SCHEDULE IS SHAPING UP LIKE THIS:
MONDAY:   
6:00 – 6:45 AM  BOOT CAMP  (Christina)
8:00 – 9:00 AM   20/20/20   (MICHELLE M)
TUESDAY:     
7:30 – 8:30 AM  STRENGTH FOR LIFE  (MICHELLE D)
WEDNESDAY:  
6:00 – 6:45 AM   BOOT CAMP  (SUZANNE)
8:00 – 9:00 AM   CARDIO BARRE   (MICHELLE M)
10:00 – 11:00 AM   HEALTHY STEP (RITA)
THURSDAY:  
6:00 – 6:45 AM   BOOT CAMP  (CHRISTINA)
7:30 – 8:30 AM  CORE DYNAMICS  (KARLA O)
FRIDAY: 
6:00 – 6:45 AM   BOOT CAMP  (SUZANNE)
8:00 – 9:00 AM  TABATA & CORE  (KARLA O)
 SATURDAY: 
7:30 – 8:30 AM   MINUTE TO MINUTE  (KARLA O)
8:30 – 9:30 AM  YOGA FOR EVERYONE (MICHELLE D)
MAKE CHECK PAYABLE TO:  THE FITNESS BREAK
PAYMENT LINK ON THE WEBSITE:  HTTPS://THEFITNESSBREAK.COM/